Open Gardens 2015
Fabulous weather and gorgeous gardens attracted 560 visitors to Aylsham's 'Open Gardens' event in 2015. They could stroll around huge gardens designed to be home to a wide range of wild-life, admire clever landscaping in a wheelchair friendly garden, be astounded by the huge variety of plants crammed into a cottage garden, see behind the high walls surrounding courtyard gardens – and so much more. In one of the gardens many people were interested to see local artist Janice Gordon painting a picture of the plants and flowers. Visitors also enjoyed talking to the generous gardeners who opened their gardens. Please see below some photos of a small selection of the gardens.
It wasn't just the gardens that the visitors enjoyed. Sales of refreshments, plants and bric à brac raised funds for the Aylsham Christmas lights, the East Anglian Air Ambulance, Action for Children, and Voluntary Service Overseas.
The event was organised by Aylsham in Bloom who benefited from the ticket sales. All the ticket money goes to installing, planting and maintaining flower tubs and flower beds around Aylsham. It meant that the summer planting could be completed in the days after 'Open Gardens' and the town will look blooming beautiful this year.
Of course, the question everyone's asking is 'What will you do in 2016?' The intention is that the town-wide 'Open Gardens' will be a biennial event: the next one will be in June 2017. In 2016 there will be an exclusive opportunity to go on a conducted tour of Burgh House garden with the owners, Mr and Mrs Richard Burr. Details will be available in 2016.
In 2014, for the first event of its kind, a wide range of styles of gardens was open. Everything from a cottage garden crammed with flowers and vegetables, to open lawns and a pond, to modern landscapes, to an artist's garden studio. There were plenty of opportunities to stop for a cake and a cuppa, or even a light lunch in some of the gardens.
All the money raised went to good causes. The garden owners choose whether the money goes to 'Aylsham in Bloom' or to their preferred good cause. Donations were made to the RAF Benevolent Fund, Greenlanes Community Garden and the Stroke Unit at the Norfolk and Norwich University Hospital.
Powered by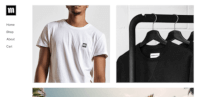 Create your own unique website with customizable templates.