Anglia In Bloom
Our Anglia in Bloom judges, Brian Thornton and Philip Feller enjoyed fine weather on the morning of 11th of July. During the tour which lasted about 2 hours they made copious notes, which we hope are all positive. The judges were very impressed by the number of community groups and individuals that had joined in the effort to make Aylsham Bloom. To compete in this prestigious award, many criteria have to be met.
We have to show that as a town we are able to demonstrate our horticultural achievements, environmental responsibilities and our community participation.
On the tour they particularly liked the new sensory garden which has been set up by St Michaels's CE infant and Nursery School pupils.
With the help of a grant received from "The Ernest Cook Foundation" the school and nursery have been able to create a wonderful outdoor space for the children to explore nature and develop an awareness of biodiversity and gardening techniques. The project started with a competition for the children to design the sensory garden. Each child had a plan of the empty space to take home and fill with their own ideas. The school wanted to make sure the children took ownership of the project from the outset. The pupils (and their parents) came up with some great designs and we were able to produce a final plan incorporating some of their ideas. Ten winners were chosen and given a pair of gardening gloves each and every child who entered received an insect pencil.
On our journey to Weavers Way and through the town the judges remarked how clean and tidy the Town appeared – "No Litter".
Many people have helped with litter picks and the Rotary Club has embarked on a 6-year project to oversee the stretch of Weavers' Way between Drabblegate car park and the Blickling Road. The phased work, from 2014 to 2020, includes maintenance of verges, clearance and reinstating the car park, preservation of the former Station approach and environmental development. A partnership is being forged with Norfolk County Council Trails, Town Council Cittaslow, and hopefully at a later stage, the National Trust. The projected programme hopes to serve the interests of both local residents and visitors alike, making access safer and easier. Already, work with the National Trust has enabled wheelchair access via the enlarged kissing gates on the meadow adjacent to the Cromer Road. An interpretation board accompanying a viewing platform will help to promote appreciation of local wildlife and flora as well as remind its readers of bygone days when once steam trains thundered down the track and boating regattas took place on the Bure.
It was noted that the judges realised how much effort had gone into our first foray into Anglia In Bloom, they were
very
impressed with the portfolio which had been produced by Wendy, our co-ordinator for Anglia In Bloom. Wendy, one of our key Aylsham in Bloom members has played a leading role in making Aylsham a beautiful floral town.
We ended the tour of Aylsham at the Heritage Centre with a light lunch provided by Aylsham in Bloom. We will not know the marks awarded until the end of August or early September but watch this space for the latest news!
Our thanks go to all the individuals and organisations who help make Aylsham Bloom such a success. They are too numerous to mention them all but they include:
Alleycuts
Aylsham Wildlife Society
Heritage Centre
Army Cadets
Bailey's of Norfolk
Ivan Fisher Funeral Directors
Aylsham Computers
British Legion
Inspired Gardeners Club
Aylsham & District Bridge Club
Broadland District Council
National Trust
Aylsham Local History Society
Burgh House
Norfolk Bluebell Wood Burial Park
Aylsham Rotary
Mrs J Close
Tesco
Aylsham Town Council
Mr C Getting
Woodgate Nursery
---
Powered by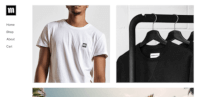 Create your own unique website with customizable templates.